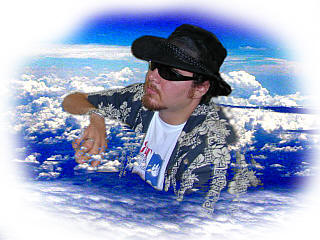 And Welcome to my Corner of the Globe...
Main Menu
Grandpa Circosta recordings from a CD I did in 200007/08/22
The Mike Poldrack Rock Poster Archive!03/02/20
Cool Post article of Sharpstown Mall from 8/27/1983!08/05/14
Script to Block caribbean toll fraud on Asterisk09/18/12
fix for missing and or not working windows 7 firewall due to attack from malware12/07/11
Picture Publisher 10 on Windows 7 64bit08/14/10
Arts and Letters on Windows 7 64bit8/14/10
Computer 3d animations I did with Lightwave back in the mid Nighties02/22/10
11/11/01 House of Blues, New Orleans- My Birthday with the Oil's08/27/09
hurricane ike recovery09/23/08
My Tribure to NASA video I made03/11/08
Dad on TV02/15/08
2007 Art car parade05/14/07
Rest in Peace JW Moore.12/20/07
Sharpstown Class of 1986 Reunion.08/28/06
The Church Live In Houston 7/26/06
80's punk rock flyers from Mike Poldrack's collection (very cool!)
Some Pictures from EMO's Houston! Including the Last day it was opened
Houston Area Arcade Group, I founded
Keith's Roxy Music Page with 2001 LA show photos!
Jay Hickman's Bachelor party Las Vegas 10/26/2001
Some Groovie bands I have been in
HoneyMoon in Belize Central America!
Did someone say party?
Pics of my art Car - RASTAGROOVINFAHRVERGNUGEN !
Check out some of my console video game collection!
www.trinicom.com - my web design Company!
VR Mom's B-day 2000
The Texas Renaissance Festival 2000!

visits: